Image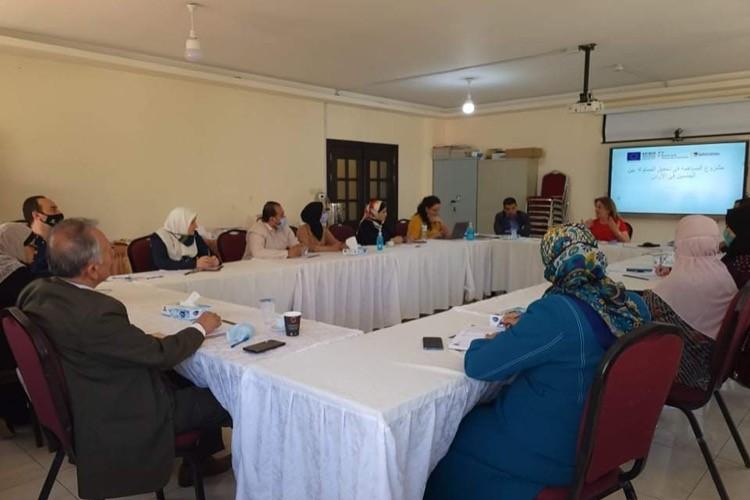 Accelerating gender equality in Jordan
Funding entity: EU delegation, KVINFO (as part of the Danish-Arab Partnership Program).
Implementation partner: Al-Sanabel Charitable Association.
Targeted area(s): Ajloun, Irbid, Jerash, Mafraq, Zarqa'a, Amman, Madaba, Al-Salt, Karak, Ma'an, Tafileh, Aqaba.
The project aims to enhance gender equality and women's participation in public life. The project works on two schemes to build the capacity of civil society organizations and enhance their role in advocating gender equality.
Sub-granting: as part of the project JWU launched a small grants opportunity for small CBOs who usually do not have the capacity to access international funding opportunities, yet JWU realizes their role in developing the local community and the need to utilize their efforts to enhance gender equality within the local community. 8 CBOs were rewarded and are currently progressing in the implementation of their projects.
Enhancing CSOs and Municipal Councils capacity to advocate and advance gender equality: this scope of the project aims to build the capacity of civil society organizations and their staff as well as the members of Municipal Councils in advocating gender equality in their work by enhancing their understanding and advancing their knowledge of the HRBA, international human rights and women's rights framework and the relevance of their daily work in advancing women's rights and participation in political and public life.