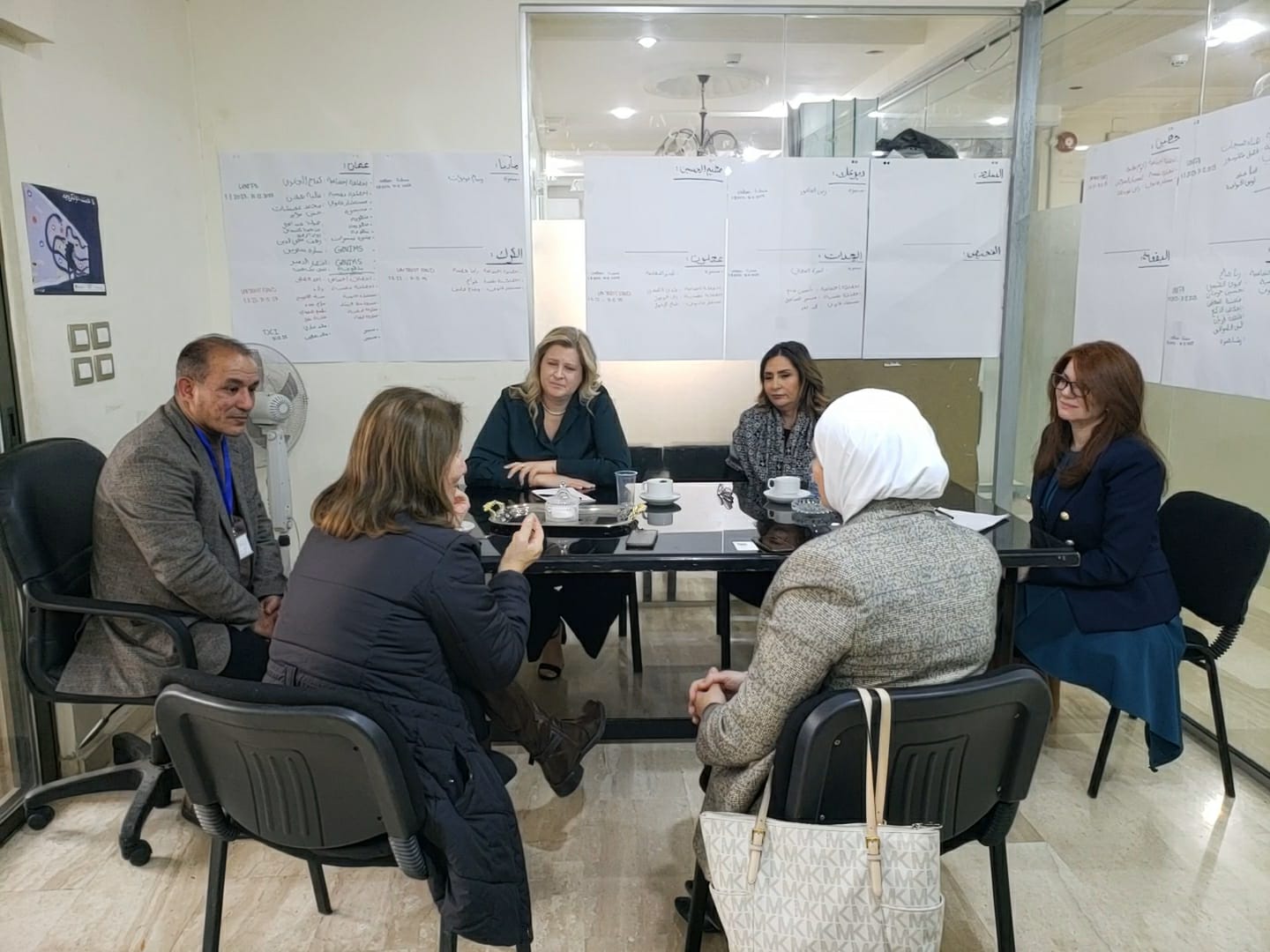 "For the second time, writer and human rights activist Lisa Shannon was hosted by the Jordanian Women's Union."
  Writer and human rights activist Lisa Shannon, accompanied by a delegation and a representative of the Ministry of Social Development, visited the headquarters of the Jordanian Women's Union, Monday afternoon, 13/02/2023.
During the meeting, which took place with the General Manager of JWU, Nadia Shamroukh, several issues of mutual concern were discussed, and the vision of Lisa as an activist was heard, as she travels the world to consolidate the values of social justice with women and children with her rich experience. Ms. Shamroukh also presented the JWU's vision and stages of development, and what was implemented specifically after the COVID-19 pandemic, through JWU's programs; such as the support for women who have been subjected to violence, the Shelter services, Children's guest house, Hotline and protection services, Health clinic, and empowerment programs and courses that the JWU organizes through its branches in Amman and the governorates.
JWU manager addressed the difficulties and challenges that face JWU as a civil society organization, and the role of the government in facilitating the mission of the organizations through participatory approach and coordination, and how important the support of the Ministry of Social Development for those perceptions, which in turn has a role in preserving the family bonds, and empower women to be productive and independent individuals.
The delegation toured JWU shelter, the Productive kitchen, and listened to a brief explanation from the Hotline director.
This is the second visit for the American writer and activist to Jordanian Women's Union, she is author of "Mama Koko and the Hundred Gunmen" and "A Thousand Sisters: My Journey to the Worst Place on Earth to Be a Woman".