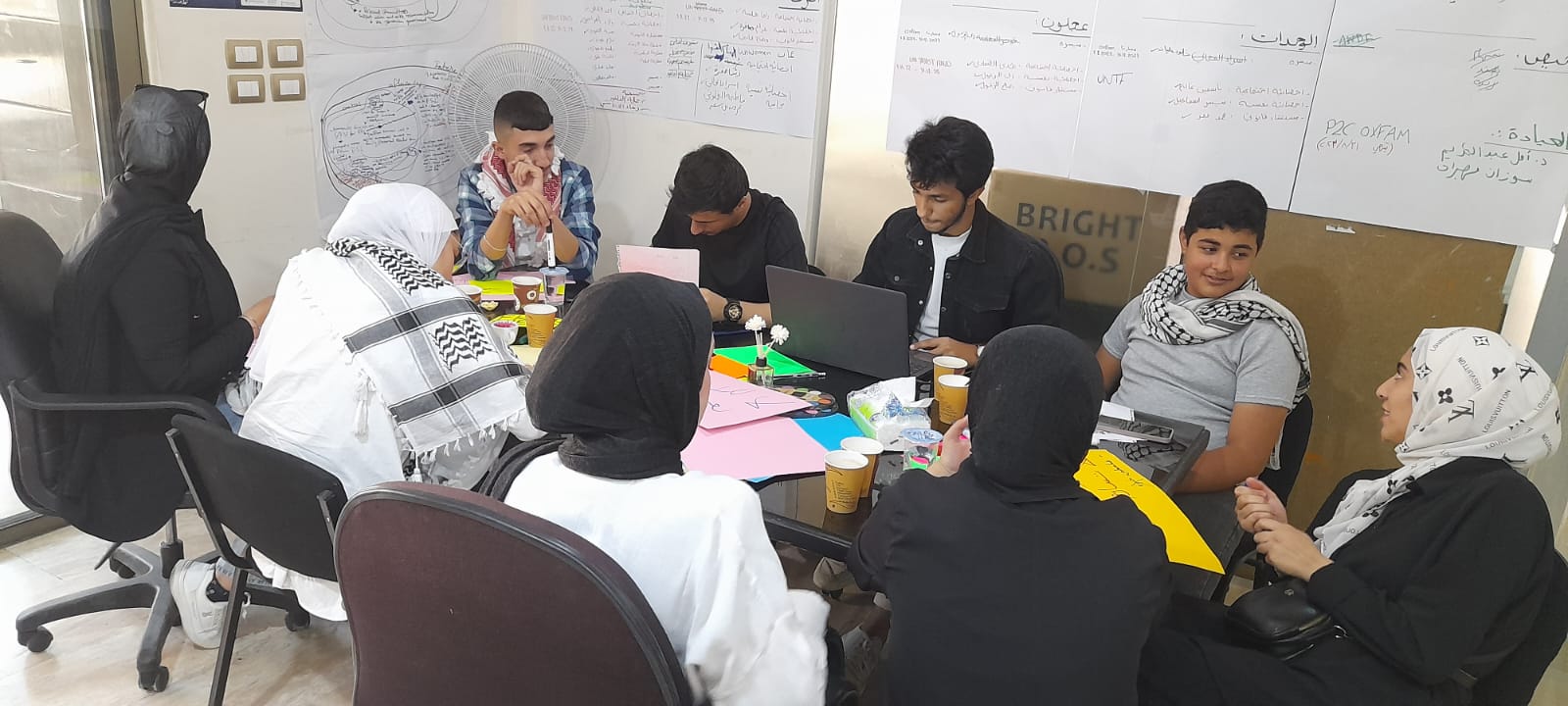 Denunciation Telegram issued by the Jordanian Children's Parliament/ Amman, in response to what is happening in Gaza
 Denunciation Telegram issued by the Jordanian Children's Parliament/ Amman, in response to what is happening in Gaza
Denunciation Telegram is directed to:
Delegation of the European Union to the Hashemite Kingdom of Jordan
Embassy of the United States / Amman
Embassy of Germany / Amman
Embassy of Italy / Amman
British Embassy Amman
Embassy of the Kingdom of the Netherlands
Embassy of France
We, the Children's Parliament, hold you and your governments morally and humanly responsible for the war crimes committed by the Israeli occupation government in The besieged Gaza Strip, your endless support for the occupation government provided a cover for its crimes, and your political and military support enabled them to over cross the red lines drawn by the United Nations, violating international laws and committing mass massacres and atrocities that human nature cannot tolerate. The most prominent of which was the massacre in the National Baptist Hospital affiliated to the Anglican Episcopal Church.
Your support which has exceeded the bias limit and moved to a permanent support and justifications for the crimes committed, which makes you –in our eyes- responsible and complicit in this genocide that affected all civilians, children, women, and men.
You and the whole world are still watching the assault that is happing upon Palestine and Palestinians, from destructing of churches and mosques, schools, shelters that belongs to international organizations, ambulances, first- aid providers, and journalists, exterminating residential neighborhoods and wiping out the names of entire families from civil records.
Up until this moment more than 7700 Gazan citizen were killed including more than 3195 children, and the numbers are increasing. Meanwhile in the West Bank more than 100 civilians were killed since the 7th of October, which confirms that the crimes committed of this occupation in Gaza Strip are not self-defense against Hamas, as Hamas does not exist in West Bank.
We here by assert that Hamas is not a terrorist organization, rather it is a national liberation movement that was established based on United Nations Resolution No.1514 in 1960, and Resolution No.3103 in 1978, which considered the struggle of people, for self-determination is a legitimate fight and consistent with the principles of public international law.
Your government have over-fed us with preaches on defending the principles of liberty, child rights, and human rights, and here we see you silenced doing nothing and even supporting the war crimes committed like bombing schools, hospitals, and safe houses, use white phosphorus bombs that are prohibited internationally against innocent civilians who are children, women and even men, whom are originally alienated far from all aspects of life because of the siege imposed by the apartheid government for 16 years.
We call you to stop your political and military support for the occupation government, bear your responsibilities towards it, condemn the war crimes committed, expand your efforts in delivering humanitarian aid to the besieged Gaza Strip, especially medical aid, because the medical facilities infrastructure has been destroyed and its worker have been killed. We also call you to allow your people to express their support for Palestine in the various peaceful ways. And require you to ask your journalists to adhere to the ethics of professional journalism and to report the truth as it is without bias towards the occupation or misleading the facts.
Jordanian Children's Parliament/ Amman.