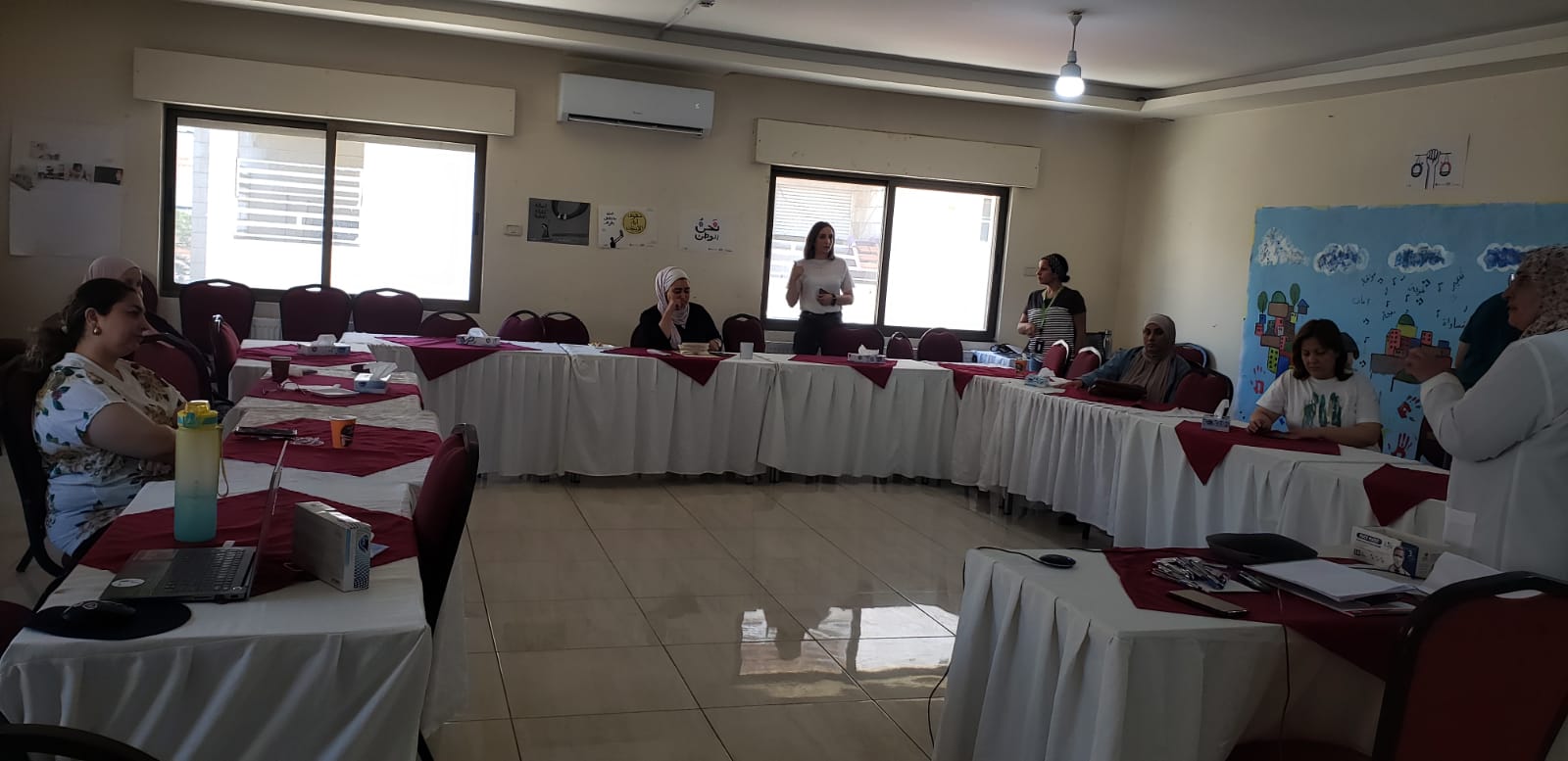 The health program holds a training workshop for educators on the occasion of World Breastfeeding Week.
As part of the activities coinciding with the International Breastfeeding Week, the health program in the Jordanian Women's Union (JWU) conducted a training workshop for female intellectuals in the branch committees and associations, such as the Esnad Association, Al-Sanabel Association, Zakaria Association (Rusifa), Al-Anwar Association (Ma'an) and Tafila Women's Association Al-Bireh Association (Al-Balqa).
During the workshop, some training methods were used, such as brainstorming, discussion, puppet demonstration, and so on.
The workshop aims to empower more intellectual women, review and enhance their information about everything related to breastfeeding, as well as identifying the benefits of breastfeeding, and the advantages of breast milk.
Distinguishing types of breastfeeding, identifying good latching , the mechanism of expressing and storing breast milk, and the most common breast problems in a nursing mother, with an explanation of the most common positions for breastfeeding a child.
The workshop was held in the training hall of the Jordanian Women's Union, on Wednesday 02/08/2023, and the course was transmitted to female educated participants via Zoom, presented by colleague Dr. Amal Mabrouk, and fellow legal nurse Ataf Khader, from the health program in the Union, in cooperation with
UNFPA
#WorldBreastfeedingWeek
#Union _ of _ Jordanian _ Women